Original article appeared at peakyblinders.tv on April 2020. By July it disappeared, for unclear reason. We haven't got any response about it yet.
Twenty-five years ago, creator and writer Steven Knight constructed the working-class fables that would later make up the Peaky Blinders story. His idea is quickly brought to life.
Steven Knight (original story and screenplay):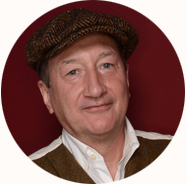 When I thought about dramatizing the stories I'd heard as a kid, I wanted to keep the same mythology; the idea that my parents, as children, had experienced those stories and characters for real. They then passed on the stories to me. I didn't want it to be an exposé of how awful life was in Birmingham back then. I wanted to show people how fantastic, how wild, and how lawless it all was.
In a way, I wanted to approach Peaky Blinders in the same style the Americans approached their history on TV. Cowboys were nineteenth-century agricultural labourers, but writers and film-makers had turned their lives into the Wild West. I wanted to maintain an atmosphere on screen where we paid our respects to the lives of British people from that post-First World War era, rather than pitying them. I wanted viewers to imagine the characters in such a way that they looked up to them.
The protagonists poured onto the page. Aunt Polly Gray (Helen McCrory) was a real person and she was terrifying – all the men were scared of her. Arthur (Paul Anderson) was an uncle called Fred. He nailed his wallpaper to the wall because he couldn't be bothered to use glue. There were lots of little character details and fragments that I pieced together to make a far bigger picture.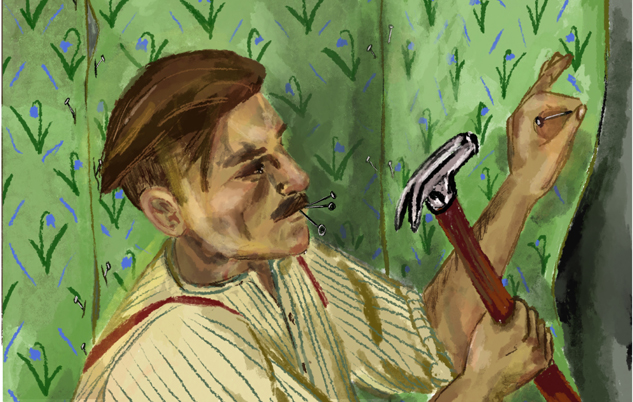 While I thought it was an amazing period in history, I was in the minority of one. People said, 'Why would you think that 1920s or 1930s Birmingham was the Wild West?' Well, for me it was. I'd already approached Channel Four with the idea twenty-five years ago. Thank God it didn't happen, because it wouldn't have caught on like it has. Then I got into writing movies (Dirty Pretty Things, Locke) and I started to work mostly in LA and Hollywood. But then a golden era of television started and people wanted boxsets and shows of the quality of The Sopranos. I was asked if I'd thought about television scripts.
Steven: «I wanted to show people how fantastic, how wild, and how lawless it all was.»
'I've got this Peaky Blinders story,' I said...
The person who asked me the question was Caryn Mandabach, from Caryn Mandabach Productions – a force-of-nature producer from Chicago who had worked in American television for years. She was responsible for Roseanne, 3rd Rock from the Sun and Nurse Jackie, but had become sick of the American system, so she came over to the UK. But she didn't have an office, and alongside another producer called Jamie Glazebrook they used to have their meetings in the Royal Festival Hall on the South Bank in London.
Caryn Mandabach (executive producer):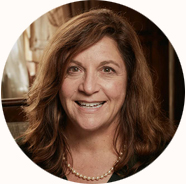 Both Jamie Glazebrook and I were long-term developers at HBO, and while neither of us got any shows on HBO, both of us were very much admiring of what the other was doing. I had just hired Jamie, and the opportunity to do a Steven Knight project – well, we couldn't believe it – it was amazing. At the time he wasn't as big a star as he is at the moment, but he's an extraordinary talent. I was honoured.
I'm in the long-running series business. In the US, when you do the first episode of a show, inside that first episode there are structures that allow the show to grow and last for a long time. Having done a number of very successful returning series, my assumption when launching an idea is that we're going to get series two, series three and series four. The audience wants to know character, it doesn't really want to know plot. So our goal with Peaky Blinders was to impact as many strands as possible inside that first episode for the viewer to follow.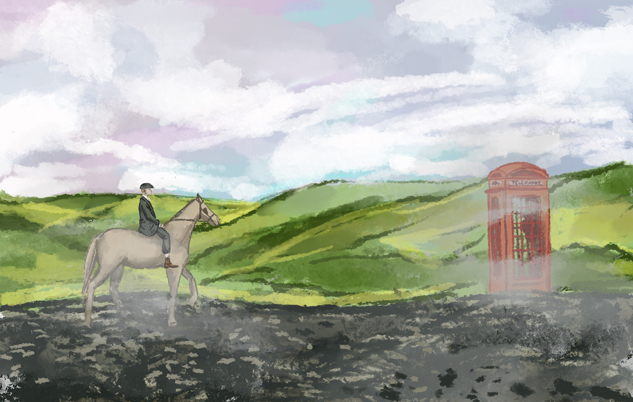 In talking to Steven initially, we knew the way that he was structuring Peaky Blinders would provide the basis for a long-running series. He spoke about Charles Dickens and episodic writing, and characters being at the core of his work. But the most important thing he said was:
Steven Knight: «I want to do a show about a damaged guy who can't love and who can't feel when we first meet him. And I want to follow his journey through the satellites of the characters around him, who are principally his family. Because everyone has a family, everyone has a love interest, and everyone has a business. So he's going to meet people, firstly through his heart being moved by somebody.»
Those were the structures that people watching could follow. When Tommy arrives in Series One and meets Grace, eventually falling for her, you're hooked. You think, 'Hey, that's happened to me! I've felt a bit lonely and miserable and then someone's melted my heart. Oh, I get it...' So no matter who you are, you're connecting with the show in that regard. Or you might connect with the familial aspect: 'Hey, I might not have an Aunt Polly, but I have an important family member in my life.' Or, 'I might not have those brothers, but I have brothers. I may not have that sister, but I have sisters.' The show built a very relatable construct.
We knew because of Steven's language that the first episode would be impacted with all the acorns needed for the show to be full of mighty oaks. We knew it was a long-running series to begin with.